Osama bin Laden, 9/11 mastermind and leader of terrorist organization al Qaeda, had been killed on 01/5/2011 night by an elite team of Navy Seals. With the terrorist mastermind dead, America has scored a stunning symbolic victory. The news was announced by US President Obama on 02/05/2011.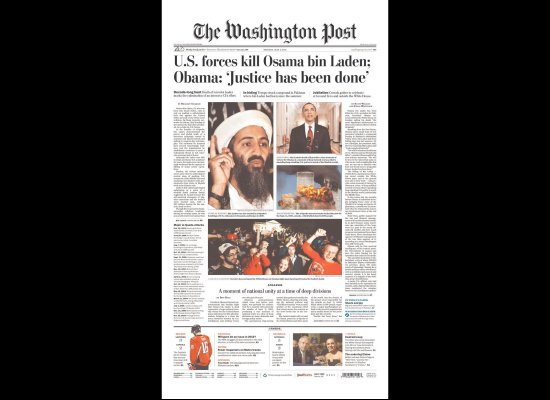 Bin Laden was shot in the head in an ensuing firefight, the Press Association reported. US personnel identified him by facial recognition. Officials declined to say whether DNA analysis had also been used.
The Al-Qa'ida chief was living in a house that a US official said was "custom built to hide someone of significance".
US officials said the CIA tracked bin Laden to his compound in Abbottabad (above) , about 65km north of the capital Islamabad, then elite Navy Seal troops flew to the hideout in four helicopters.
A
bbottabad is far from the remote mountain caves along the Pakistan-Afghanistan tribal border where most intelligence assessments had put bin Laden in recent years.

Speaking from the White House, the US President Barack Obama today said, "I can report to the American people and to the world that the US has conducted an operation that killed Osama bin Laden.
Crowds in New York's Times Square react to the news of Osama Bin Laden's death.